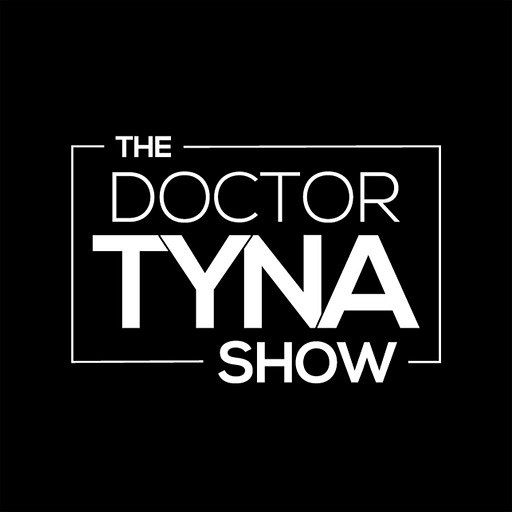 Aug 10, 2022 • 39M
Ep. 57: Drug Pricing Policy with Dr. John Kim
The Dr. Tyna Show
The truth is hard to find and so are people who actually speak it. On The Dr. Tyna show my goal is to bring you the truth as I know it and always have you leave with a new pearl of health wisdom to expand your knowledge base. They can try to take away our medical liberties, but they can't take away our knowledge. When you are empowered, you can do better for yourself, your family and your community. Resilience is the name of the game as we embark on human wellness 2.0.  New episodes every Wednesday!  To email the show podcast@drtyna.com
On this weeks episode, your favorite Functional Pharmacist Dr. John Kim is back!  He joins us to break down drug pricing policies in America.
Subscribe to The Dr Tyna Show to be updated whenever a new episode drops! While the Podcast is always FREE, consider becoming a PAID subscriber to access BTS content & in-depth blog posts on controversial topics:
On This Episode We Cover:
2:14 - The complexity of the pharmaceutical pricing structure
8:28 - The role Pharmacy Benefit Managers (PBM) play
14:30 - Average Wholesale Pricing (AWP)
15:27 - Who controls the pricing of pharmaceutical drugs?
30:04 - The misnomer of Doctors and Pharmacists getting rich off prescribing pharmaceuticals
35:11 - "Best thing to control your overall health costs is to take care of yourself."

Follow Dr. John Kim on Instagram

Dr. Kim's Website

Follow Dr. Tyna on Instagram

Sponsored by: The Dr. Tyna Store
Get 10% OFF my Main Store and my CBD Store here.
---
Be sure to check out my exclusive strength training platform where I share out 2 workouts a week, plus bonus content about metabolism, sleep and hormones for those on auto-renewal. Subscribe HERE.
My Metabolic Revamp Toolkit is THE definitive guide to get you started on your journey to dialing in your metabolic health. It includes a 20+ page ebook, How I Eat 7 Day Recipe Guide, Assess Your Metabolic Health Guide, Perfect Metabolic Day Guide, Waist Circumference Guide, Sleep Hygiene 101 Guide, Stress Buster Guide and Fat & Oils Cheat Sheet. Grab it NOW.

Further Listening:
Statin Drugs with Dr. John Kim
What is CBD with Dr. John Kim