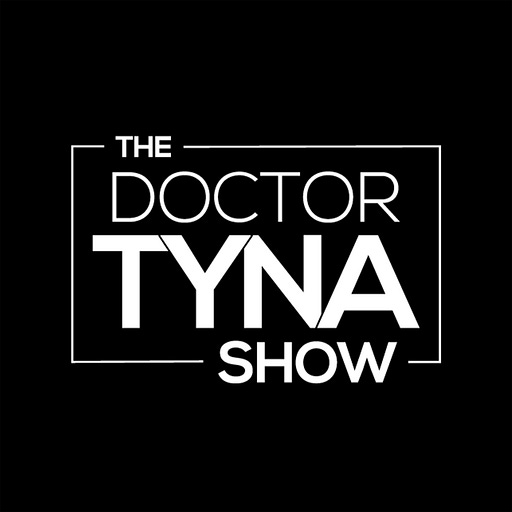 Nov 24, 2022 • 26M
EP 70: Why Sauna Protocols Are BS - Solo Episode
The truth is hard to find and so are people who actually speak it. On The Dr. Tyna show my goal is to bring you the truth as I know it and always have you leave with a new pearl of health wisdom to expand your knowledge base. They can try to take away our medical liberties, but they can't take away our knowledge. When you are empowered, you can do better for yourself, your family and your community. Resilience is the name of the game as we embark on human wellness 2.0.  New episodes every Wednesday!  To email the show podcast@drtyna.com
On this episode of the Dr. Tyna Show, I am going solo and I am going to be talking with you today all about Naturopathic prospectives on sauna and hydrotherapy and why I think protocols are bullish*t.
Topics Covered In This Episode:
Benefits of sauna therapy

When to use a sauna

Who can benefit from sauna therapy

By blanket sauna protocols are not appropriate

My personal sauna protocol

When I use a sauna

When I don't use a sauna

Seasonal effective disorder

Sauna and depression
This episode is sponsored by

Sunlighten Saunas

. You can save up to $600 when you purchase through

THIS LINK

and let them know Dr. Tyna sent you!
Affiliate Link for Savings (can also be found on my website at drtyna.com):
https://sunlighten.com/?utm_source=DrTyna&utm_medium=Partner&leadsource=DrTyna&utm_campaign=DrTyna
---
Be sure to check out my exclusive strength training platform where I share out 2 workouts a week, plus bonus content about metabolism, sleep and hormones for those on auto-renewal. Subscribe HERE.
My Metabolic Revamp Toolkit is THE definitive guide to get you started on your journey to dialing in your metabolic health. It includes a 20+ page ebook, How I Eat 7 Day Recipe Guide, Assess Your Metabolic Health Guide, Perfect Metabolic Day Guide, Waist Circumference Guide, Sleep Hygiene 101 Guide, Stress Buster Guide and Fat & Oils Cheat Sheet. Grab it NOW.
---
Further Listening:
EP 19: My C-19 Experience - Solo Episode
EP 24: 10 Reasons I Love My Sauna - Solo Episode
EP 68: Hot and Healthy with Connie Zack of Sunlighten Saunas
---
Disclaimer: Information provided in this blog/podcast is for informational purposes only. However, this information is NOT intended as a substitute for the advice provided by your physician or other healthcare professional, or any information contained on or in any product. Do not use the information provided in this blog/podcast for diagnosing or treating a health problem or disease, or prescribing medication or other treatment. Always speak with your physician or other healthcare professional before taking any medication or nutritional, herbal or other supplement, or using any treatment for a health problem. If you have or suspect that you have a medical problem, contact your health care provider promptly. Do not disregard professional medical advice or delay in seeking professional advice because of something you have read in this blog. Information provided in this blog and the use of any products or services related to this blog by you does not create a doctor-patient relationship between you and Dr. Tyna Moore. Information and statements regarding dietary supplements have not been evaluated by the Food and Drug Administration and are not intended to diagnose, treat, cure, or prevent ANY disease.