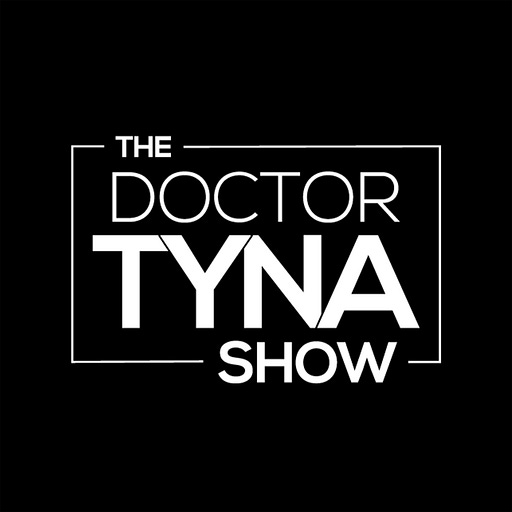 Oct 26, 2022 • 1HR 11M
Ep. 67: Mental Health, Life and Fitness with Mariel Hemingway
THE Mariel Hemingway!
The truth is hard to find and so are people who actually speak it. On The Dr. Tyna show my goal is to bring you the truth as I know it and always have you leave with a new pearl of health wisdom to expand your knowledge base. They can try to take away our medical liberties, but they can't take away our knowledge. When you are empowered, you can do better for yourself, your family and your community. Resilience is the name of the game as we embark on human wellness 2.0.  New episodes every Wednesday!  To email the show podcast@drtyna.com
On this episode, I am sitting down with the legendary actress, Mariel Hemingway. These past few years we became friends over Instagram so I just had to invite her on. We had an incredible conversation on life, fitness, health and mental health and I can't wait for you to listen.
---
**GIVEAWAY**
Enter to WIN a 1 month subscription to the NutriSense Program by:
This past month was sponsored by Nutrisense and as a gift to you all we are doing a GIVEAWAY! Nutrisense is giving away a 1 month subscription to their program.
All you need to do to enter is:
Head to your favorite podcast player, REVIEW my podcast, then send a screenshot of that review to my producer at podcast@drtyna.com.

THEN you need to head to Instagram and follow BOTH my account @drtyna and Nutrisense @nutrisense.io

Lastly, be sure you are subscribed to my EMAIL LIST so that you are notified when I announce the winner on Friday, November 4th. You can join via link in bio on Instagram or click the link above.
---
Listeners of The Dr. Tyna Show enjoy $30 OFF their first Nutrisense subscription with code DRTYNA30.
Topics Covered in:
8:09 - Solutions for mental health problems and tenets of health that feed the brain
17:48 - Why being open and coachable to lifestyle changes is so important
25:59 - Honoring the wisdom of the older generation
29:44 - Why alcohol is problematic
33:46 - Spirituality being a part of mental health
41:36 - Processed foods, grains, and neuro-inflammation
48:02 - The importance of grounding and being in nature
Sponsored by NutriSense. Listeners of The Dr. Tyna Show enjoy $30 OFF their first subscription with code DRTYNA30.
---
Be sure to check out my exclusive strength training platform where I share out 2 workouts a week, plus bonus content about metabolism, sleep and hormones for those on auto-renewal. Subscribe HERE.
My Metabolic Revamp Toolkit is THE definitive guide to get you started on your journey to dialing in your metabolic health. It includes a 20+ page ebook, How I Eat 7 Day Recipe Guide, Assess Your Metabolic Health Guide, Perfect Metabolic Day Guide, Waist Circumference Guide, Sleep Hygiene 101 Guide, Stress Buster Guide and Fat & Oils Cheat Sheet. Grab it NOW.
Further Listening:
Sleep Heals with Shawn Stevenson