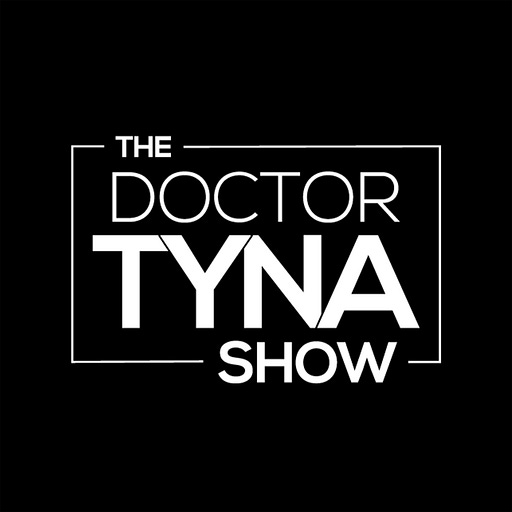 Aug 23 • 1HR 15M
EP. 102: Fertility, Sexual Health + Metabolic Well-Being | Casey Means, MD
As ALWAYS, Your Metabolism Matters!
The truth is hard to find and so are people who actually speak it. On The Dr. Tyna show my goal is to bring you the truth as I know it and always have you leave with a new pearl of health wisdom to expand your knowledge base. They can try to take away our medical liberties, but they can't take away our knowledge. When you are empowered, you can do better for yourself, your family and your community. Resilience is the name of the game as we embark on human wellness 2.0.  New episodes every Wednesday!  To email the show podcast@drtyna.com
Are you aware of the alarming statistics involving fertility, sperm counts, and sexual health, and their correlation with our metabolic well-being? In our latest episode, we tackle these pressing issues in a thought-provoking conversation with Dr. Casey Means, a Stanford trained physician and the Co-Founder of metabolic health company Levels. Dr. Means enlightens us on the complex interplay between fertility, sexual health, and metabolism, and provides valuable insights on making informed dietary and lifestyle choices to enhance our overall health.
On this Episode We Cover:
0:02:43 - Fertility, Sexual Health, and Metabolism Discussion
0:05:42 - Metabolic Fertility Crisis and Its Impact
0:15:15 - Understanding PCOS as Metabolic Dysfunction
0:20:50 - Continuous Glucose Monitoring for PCOS
0:22:38 - Metabolic Dysfunction and Frustration With Medicine
0:25:42 - Pre-Diabetes and Type 2 Diabetes Prevalence
0:33:35 - Metabolic Dysfunction and Pregnancy Complications
0:40:29 - Pre-Diabetes Screening and Treatment Failure
0:46:27 - Limitations of Standard Doctor Visits
0:55:17 - Lifestyle's Impact on Sexual Health
1:07:35 - Importance of Basics for Holistic Health
Sponsored By:
RUPA HEALTH

Practitioners: CLICK HERE TO SIGN UP with Rupa or head to Rupahealth.com

Consumers: Head to www.Drtyna.com/labs
LMNT

Get 8 FREE packs with any order at drinkLMNT.com/drtyna
BETTER HELP

Get 10% off Your First Month of Therapy by visiting: www.betterhelp.com/drtyna
Check Out Casey Means, MD:
Online: www.LevelsHealth.com
Instagram: www.instagram.com/drcaseyskitchen
Head to

www.Drtyna.com

for the following offers:
Grab my FREE GUIDE to Assess Your Metabolic Health.
Check out my Metabolic Revamp Toolkit for a deeper dive.
Join me inside my Private Membership/Strength Training Portal.
FREE GIVEAWAY TO CELEBRATE!
ENTER TO WIN FREE SUPPLEMENTS:
1. Write a Review on Apple Podcasts
2. Leave Your Instagram Handle in the review to enter to win
3. Follow me on Instagram @drtyna
WINNERS WILL BE CHOSEN Sept 1, 2023 (we extended it a few more weeks so more people could participate!)
Further Listening:
EP. 94: For the Men: Master Your Testosterone 
EP. 95: Women Need Testosterone, Too
Dr. Tyna Show Podcast & Censorship-Free Blog is a reader-supported publication. To receive new posts and support my work, consider becoming a free or paid subscriber.
---
Disclaimer: Information provided in this blog/podcast is for informational purposes only. However, this information is NOT intended as a substitute for the advice provided by your physician or other healthcare professional, or any information contained on or in any product. Do not use the information provided in this blog/podcast for diagnosing or treating a health problem or disease, or prescribing medication or other treatment. Always speak with your physician or other healthcare professional before taking any medication or nutritional, herbal or other supplement, or using any treatment for a health problem. If you have or suspect that you have a medical problem, contact your health care provider promptly. Do not disregard professional medical advice or delay in seeking professional advice because of something you have read in this blog. Information provided in this blog and the use of any products or services related to this blog by you does not create a doctor-patient relationship between you and Dr. Tyna Moore. Information and statements regarding dietary supplements have not been evaluated by the Food and Drug Administration and are not intended to diagnose, treat, cure, or prevent ANY disease.