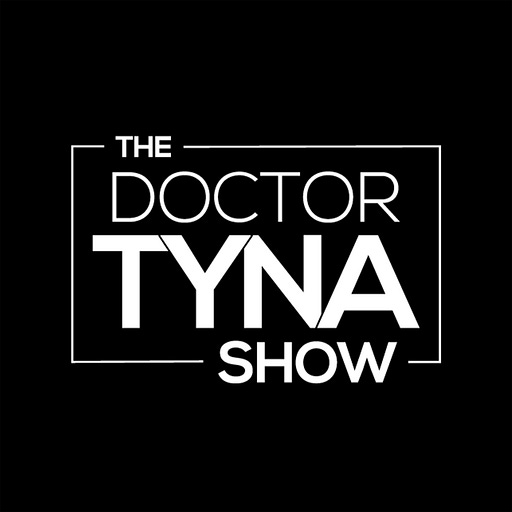 Jul 26 • 44M
EP. 98: High Blood Pressure + Metabolic Health | Solo Episode
Your High Blood Pressure Likely Has a Simple Root Cause
The truth is hard to find and so are people who actually speak it. On The Dr. Tyna show my goal is to bring you the truth as I know it and always have you leave with a new pearl of health wisdom to expand your knowledge base. They can try to take away our medical liberties, but they can't take away our knowledge. When you are empowered, you can do better for yourself, your family and your community. Resilience is the name of the game as we embark on human wellness 2.0.  New episodes every Wednesday!  To email the show podcast@drtyna.com
What if you were told that high blood pressure is a product of insulin resistance and poor metabolic health? Join me as I introduce you to a new perspective on these health concerns. Learn how practical lifestyle changes can make a world of difference, potentially reducing your dependence on blood pressure medication.
Shocking as it might sound, over 50% of Americans are overweight or obese, and a staggering 86% of them are grappling with metabolic syndrome and insulin resistance. These are not just numbers, they are a reflection of the dire state of our collective health. Let's change this narrative, shall we?
On This Episode We Cover:
0:03:21 - The Real Cause of High Blood Pressure
0:05:02 - Blood Pressure Medication
0:09:13 - Understanding and Managing High Blood Pressure
0:16:25 - What Does Insulin Resistance Do To Your Cardiovascular System?
0:22:16 - Effects of Stress, Alcohol, and Lifestyle
0:26:22 - Genetics and High Blood Pressure
0:35:42 - Strength Training, Blood Pressure, and Health + A Discussion on Salt
SPONSORED BY:
RUPA HEALTH

Practitioners: CLICK HERE TO SIGN UP with Rupa or head to Rupahealth.com

Consumers: Head to www.Drtyna.com/labs
LMNT

Get 8 FREE packs with any order at drinkLMNT.com/drtyna
Sunlighten Saunas

You can save up to $600 when you purchase through THIS LINK and let them know Dr. Tyna sent you! CLICK TO SAVE
Nutrisense Continuous Glucose Monitors (CGM)

Listeners of The Dr. Tyna Show get $30 OFF when they use code DRTYNA at check out and follow THIS LINK: nutrisense.io/drtyna
Further Listening:
EP. 97: Chronic Stress, Pain & Metabolic Health | Heather Davis
EP. 50: Understanding the Heart | Dr. Stephen Hussey
Grab my
FREE GUIDE
to Assess Your Metabolic Health NOW.
---
Disclaimer: Information provided in this blog/podcast is for informational purposes only. However, this information is NOT intended as a substitute for the advice provided by your physician or other healthcare professional, or any information contained on or in any product. Do not use the information provided in this blog/podcast for diagnosing or treating a health problem or disease, or prescribing medication or other treatment. Always speak with your physician or other healthcare professional before taking any medication or nutritional, herbal or other supplement, or using any treatment for a health problem. If you have or suspect that you have a medical problem, contact your health care provider promptly. Do not disregard professional medical advice or delay in seeking professional advice because of something you have read in this blog. Information provided in this blog and the use of any products or services related to this blog by you does not create a doctor-patient relationship between you and Dr. Tyna Moore. Information and statements regarding dietary supplements have not been evaluated by the Food and Drug Administration and are not intended to diagnose, treat, cure, or prevent ANY disease.