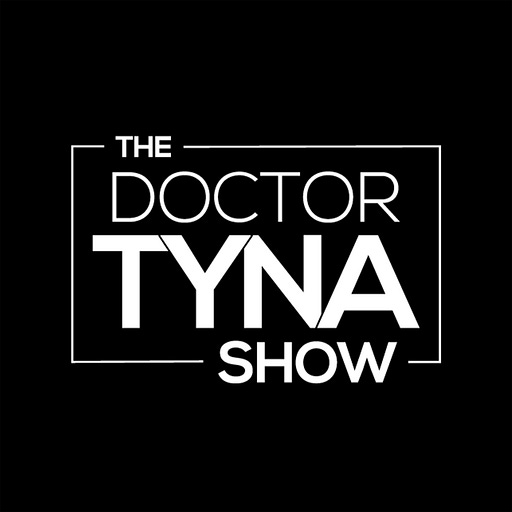 Jan 25 • 1HR 1M
EP. 77: Seed Oils, Hormones & Metabolic Health with Carlee Hayes of NutriSense
They all tie together
The truth is hard to find and so are people who actually speak it. On The Dr. Tyna show my goal is to bring you the truth as I know it and always have you leave with a new pearl of health wisdom to expand your knowledge base. They can try to take away our medical liberties, but they can't take away our knowledge. When you are empowered, you can do better for yourself, your family and your community. Resilience is the name of the game as we embark on human wellness 2.0.  New episodes every Wednesday!  To email the show podcast@drtyna.com
On this episode of The Dr. Tyna Show, I have a very special guest for you. Carlee Hayes is a Registered Dietician with NutriSense Continuous Glucose Monitors system and we are addressing seed oils. We are going be talking all things seed oils and their impact on your metabolic health, as well as your hormones.
On This Episode We Cover:
2:03 - What are seed oils?
4:15 - Omega 3's Vs Omega 6's
8:50 - What oil/fat should you cook with?
12:02 - How to find the best olive oil
14:50 - Fish Oil
23:00 - How seed oils are processed
29:46 - Why seed oils are so prevalent
33:20 - How helpful a continuous glucose monitor can be
40:19 - Metabolic health and viruses
43:15 - The power of having real time data from a CGM
48:05 - How the body processes fats and carbohydrates
49:30 - Where you want your blood sugar to be
51:20 - What fried foods do to your blood sugar levels
53:30 - Hormones, seed oils, saturated fat and cholesterol
This episode is sponsored by NutriSense CGM Program!
Listeners of The Dr. Tyna Show enjoy $30 OFF ANY subscription Nutrisense offers with code DRTYNA when you use THIS LINK:

nutrisense.io/drtyna
Come join me over on my NEW exclusive platform where I'll be sharing workouts, teaching proper and safe form with strength training from a rehab based perspective, talking all things metabolic health and hormones, plus much more!
You can sign up via my website at
drtyna.com
, as well as see all of my new year offers, including my
Metabolic Revamp Toolkit
.
Further Listening:
---
Be sure to check out my exclusive strength training platform where I share out 2 workouts a week, plus bonus content about metabolism, sleep and hormones for those on auto-renewal. Subscribe HERE.
My Metabolic Revamp Toolkit is THE definitive guide to get you started on your journey to dialing in your metabolic health. It includes a 20+ page ebook, How I Eat 7 Day Recipe Guide, Assess Your Metabolic Health Guide, Perfect Metabolic Day Guide, Waist Circumference Guide, Sleep Hygiene 101 Guide, Stress Buster Guide and Fat & Oils Cheat Sheet. Grab it NOW.