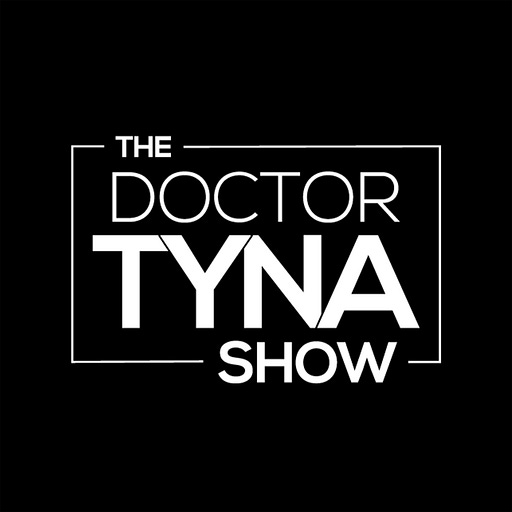 Mar 7 • 35M
EP. 80: Detox 101
Logical Ways to Detox
The truth is hard to find and so are people who actually speak it. On The Dr. Tyna show my goal is to bring you the truth as I know it and always have you leave with a new pearl of health wisdom to expand your knowledge base. They can try to take away our medical liberties, but they can't take away our knowledge. When you are empowered, you can do better for yourself, your family and your community. Resilience is the name of the game as we embark on human wellness 2.0.  New episodes every Wednesday!  To email the show podcast@drtyna.com
On this weeks episode, I wanted to talk about all things detoxification. With the horrific train derailment in Ohio that happened recently, this episode is more important than ever. Also, let's not forget we are bombarded with toxins on a daily basis at the grocery store, city streets, beauty salons and at home. But be careful, the detox industry can be an utter scam, so I am here to tell you some logical ways to detoxify your life, living space and body. Do not forget to share this important episode with your friends and family!
On This Episode We Cover:
2:20 - BPA and plastics
4:00 - Toxins you are exposed to in beauty salons
6:29 - The toxic bucket: Why some people are more sensitive to toxic burdens
10:45 - Devastating Ohio train derailment
12:53 - Logical ways to detoxify your living space and body.
14:21 - Kidney function
16:22 - Lung health and function
18:00 - Skin health and dry skin brushing
19:20 - Water purification and air filtration
22:00 - Sauna detoxification
24:40 - Toxic detoxification phase 2
Products Mentioned:
Further Listening:
---
Disclaimer: Information provided in this blog and/or podcast is for informational purposes only. However, this information is NOT intended as a substitute for the advice provided by your physician or other healthcare professional, or any information contained on or in any product. Do not use the information provided in this blog for diagnosing or treating a health problem or disease, or prescribing medication or other treatment. Always speak with your physician or other healthcare professional before taking any medication or nutritional, herbal or other supplement, or using any treatment for a health problem. If you have or suspect that you have a medical problem, contact your health care provider promptly. Do not disregard professional medical advice or delay in seeking professional advice because of something you have read in this blog. Information provided in this blog and the use of any products or services related to this blog by you does not create a doctor-patient relationship between you and Dr. Tyna Moore. Information and statements regarding dietary supplements have not been evaluated by the Food and Drug Administration and are not intended to diagnose, treat, cure, or prevent ANY disease.