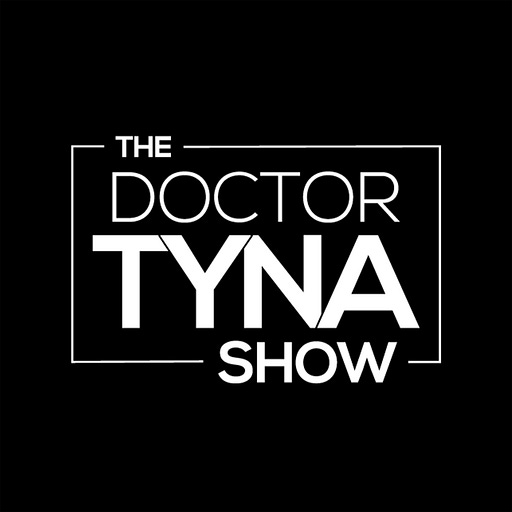 Mar 24 • 53M
EP. 83: Orthopedic Medicine is a Scam | Part 1
The truth is hard to find and so are people who actually speak it. On The Dr. Tyna show my goal is to bring you the truth as I know it and always have you leave with a new pearl of health wisdom to expand your knowledge base. They can try to take away our medical liberties, but they can't take away our knowledge. When you are empowered, you can do better for yourself, your family and your community. Resilience is the name of the game as we embark on human wellness 2.0.  New episodes every Wednesday!  To email the show podcast@drtyna.com
On this weeks episode, I am going solo to talk about why I think orthopedic medicine is a scam. I spent the entirety of my medical career in musculoskeletal medicine and I've seen behind the curtain on more than one occasion. I've also heard the MANY horror stories from patients. My job was to keep folks out from under the orthopedists knife and I'd like to finally share my thoughts on this busted system. I'm tired of watching human beings be handled in this medieval way and I want to set the story straight.
On This Episode We Cover:
2:19 - What is synovitis?
4:17 - Weight gain and orthopedic issues
6:00 - Vegetarians/vegans and joint degradation
7:54 - What is standard of care when you get hurt? What's my take on that.
13:37 - NSAIDs
16:57 - Fractures and ibuprofen
17:21 - Tylenol and the liver
21:00 - What to look for in a healthcare provider when dealing with an injury
23:40 - X-ray vs MRI vs ultrasound
28:30 - Cortisone injections
33:30 - Are you a surgical candidate?
37:00 - What is PARQ?
38:38 - What if you're a Medicare patient and you get injured?
42:07 - My metabolic revamp
44:00 - A discussion on moderation
47:40 - What can you do right now?
Stay tuned for Parts 2 & 3 on this topic!
My Metabolic Revamp Toolkit can be found at drtyna.com
Join me on my NEW exclusive strength training platform where I'll be sharing workouts, teaching proper and safe form with strength training from a rehab based perspective, talking all things metabolic health and hormones, plus much more! You can sign up via my website at www.drtyna.com.
Dr. Tyna Show Podcast & Censorship-Free Blog is a reader-supported publication. To receive new posts and support my work, consider becoming a free or paid subscriber.
Further Listening:
Movement Overrides Pain - Solo Episode